2017 Sandalford Prendiville Reserve Shiraz
Elegant and generous. This is a concentrated wine, which as it evolves in the glass, shows the full spectrum of berry flavours, from red to blue and then through to black berries. As with the nose, the savoury elements are there to add balance, opening up with mocha, nutmeg, fennel seeds and an earthiness. The tannins are smooth and silky soft and with the acid, they build to a long supple finish. This wine holds more in reserve and with the ninety percent new French oak, this wine is just a baby. Whilst drinking beautifully now, with careful cellar maturation for 15 years or more, this limited release of the Prendiville Reserve Shiraz will certainly reward the patient
Winemaker comments
Winemaker Notes
At optimal ripeness, the grapes for this wine, as with all the Prendiville Reserve's, were hand-picked and transferred into small bins for transport. At the winery, the grapes were crushed into our new small batch open fermenters and inoculated with a selected yeast strain. The traditional method of pumping over was used during fermentation, twice per day to facilitate colour, flavour and tannin extraction. After the completion of Malolactic Fermentation, the wine was aged in new and one-year old French oak barrels for twelve months. When blended, only the best seventeen barrels were put aside for this release of the Prendiville Reserve Shiraz.
Meet the maker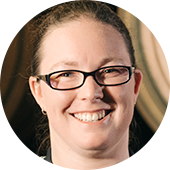 Growing up on a wheat and sheep farm is not your traditional start to a winemaking career. However, it was driving through the Swan Valley on the way to Perth that started my interest in grapes. They...
Continue Reading >
were always beautiful and green quite a contrast to the dry and dusty terrain from the farm. During my final year of studies at the University of Adelaide, I commenced working at Petaluma in the Adelaide Hills, and this seeded my love of Riesling. After 18 months, I decided to explore the world of wine and for the next several years was a flying winemaker, working alternate vintages in both the Northern and Southern Hemispheres. In the north, this took me to France (Languedoc, Cognac & a couple of days in Bordeaux) and many times to Oregon, USA. This is where my love of Pinot was born. Back in Australia, I also explored Margaret River, Geographe, Clare Valley, SA and Macedon Ranges, Vic. In January 2007, coming back to WA, I joined Sandalford as Winemaker and in December 2012, was offered the Senior Winemaker position. To talk about my winemaking philosophy, is to first understand the vineyards. My role is to let the grapes shine and ensure they reflect the vineyard site they're from. The fruit source for all of our wines, are paramount to their success, and I'm incredibly lucky to have one of the oldest vineyards in Margaret River to work with.
Show less
Tasting notes
Varietals
Colour
Other Notes
Dark cherry red.
Nose
Production
Full of mulberries, cherry and dark berries. There are underlying spices of star anise, cinnamon and pepper that add a savoury balance to the sweet berry fruits.
Palate
Tasting Note
Elegant and generous. This is a concentrated wine, which as it evolves in the glass, shows the full spectrum of berry flavours, from red to blue and then through to black berries. As with the nose, the savoury elements are there to add balance, opening up with mocha, nutmeg, fennel seeds and an earthiness. The tannins are smooth and silky soft and with the acid, they build to a long supple finish. This wine holds more in reserve and with the ninety percent new French oak, this wine is just a baby. Whilst drinking beautifully now, with careful cellar maturation for 15 years or more, this limited release of the Prendiville Reserve Shiraz will certainly reward the patient. (A deposit may form in the bottle during cellar maturation and decanting is recommended prior to serving).
Vintage Conditions
Vineyard Notes
Overall, the whole of the 2017 growing season, from Spring through to Autumn was much cooler than average. There were no heat extremes in 2017. This delayed the ripening of all grape varieties by at least 3 to 4 weeks. At the start of April, all of the red grapes were still on the vine, several blocks still needing a good 4 to 5 weeks to fully ripen. With April normally the change in season, there were many hours spent nervously watching the weather forecast, waiting for the rain to start. Unbelievably Mother Nature was on our side and April was one of the driest on record. Our latest season ever, with the last of the grapes being harvested in early May. The wines produced this season are elegant, showing more flavour complexity and concentration.
2017 Sandalford Prendiville Reserve Shiraz