2018 Sandalford Winemakers Late Harvest
This wine just has that drinkability factor. Full of passionfruit and honeydew melon. It's sweet, without being too sweet. The acid is crisp and refreshing. Do not cellar this wine, enjoy it now when fresh and fruity. Chill it down as cool as you like or throw in an ice cube or two if needed. Cheers to those relaxing afternoons!
Winemaker comments
Winemaker Notes
Peter, Richard and the picking crew were again out in the dark during February to harvest all of these magnificent grapes in the cool of night. Sandy then drove them to the winery. Greg tipped them into the crusher, Mark pumped them through the chiller, into the press and the juice then went straight into a stainless steel tank for fermentation. But wait, this is sounding very similar to the Classic White ... the difference, before the ferment was finished, Greg super chilled this wine. He got it so cold that the yeast died and left us with a wine still containing sugar from the grapes. Not super sweet, just sweet. Oh and to make sure it was squeaky clean, it did get sterile filtered on the way to the bottle.
Meet the maker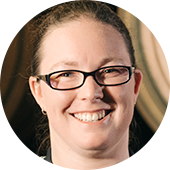 Growing up on a wheat and sheep farm is not your traditional start to a winemaking career. However, it was driving through the Swan Valley on the way to Perth that started my interest in grapes. They...
Continue Reading >
were always beautiful and green quite a contrast to the dry and dusty terrain from the farm. During my final year of studies at the University of Adelaide, I commenced working at Petaluma in the Adelaide Hills, and this seeded my love of Riesling. After 18 months, I decided to explore the world of wine and for the next several years was a flying winemaker, working alternate vintages in both the Northern and Southern Hemispheres. In the north, this took me to France (Languedoc, Cognac & a couple of days in Bordeaux) and many times to Oregon, USA. This is where my love of Pinot was born. Back in Australia, I also explored Margaret River, Geographe, Clare Valley, SA and Macedon Ranges, Vic. In January 2007, coming back to WA, I joined Sandalford as Winemaker and in December 2012, was offered the Senior Winemaker position. To talk about my winemaking philosophy, is to first understand the vineyards. My role is to let the grapes shine and ensure they reflect the vineyard site they're from. The fruit source for all of our wines, are paramount to their success, and I'm incredibly lucky to have one of the oldest vineyards in Margaret River to work with.
Show less
Tasting notes
Varietals
Varietal
Sauvignon Blanc Semillon and Verdelho
Colour
Nose
Production
Tropical fruit salad in a glass. There's a mix of passionfruit, pineapple and guava and sweet orange blossom notes.
Palate
Tasting Note
Full of passionfruit and honeydew melon. It's sweet, without being too sweet. The acid is crisp and refreshing.
Vintage Conditions
Vineyard Notes
For the 2018 vintage, I can say it again. It's been another great year ... there was no rain and no heat spikes.
2018 Sandalford Winemakers Late Harvest