2020 Sandalford Margaret River Range Rose
As always, this wine is fresh strawberries and cream up front, followed with an underlying layer of savoury spice.
Winemaker comments
Winemaker Notes
These grapes were picked late February and after crushing, they were held in the press for 2-3 hours of skin contact. Once the juice had the desired colour and flavour, it was drained & pressed off the skins. Fermentation progressed at cool temperatures ensuring fruit characters were fully preserved. Once completed, the wine was immediately stabilised, clarified and bottled. This style is all about pristine fruit in the bottle.
Meet the maker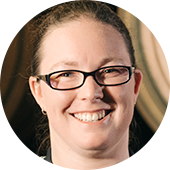 Growing up on a wheat and sheep farm is not your traditional start to a winemaking career. However, it was driving through the Swan Valley on the way to Perth that started my interest in grapes. They...
Continue Reading >
were always beautiful and green quite a contrast to the dry and dusty terrain from the farm. During my final year of studies at the University of Adelaide, I commenced working at Petaluma in the Adelaide Hills, and this seeded my love of Riesling. After 18 months, I decided to explore the world of wine and for the next several years was a flying winemaker, working alternate vintages in both the Northern and Southern Hemispheres. In the north, this took me to France (Languedoc, Cognac & a couple of days in Bordeaux) and many times to Oregon, USA. This is where my love of Pinot was born. Back in Australia, I also explored Margaret River, Geographe, Clare Valley, SA and Macedon Ranges, Vic. In January 2007, coming back to WA, I joined Sandalford as Winemaker and in December 2012, was offered the Senior Winemaker position. To talk about my winemaking philosophy, is to first understand the vineyards. My role is to let the grapes shine and ensure they reflect the vineyard site they're from. The fruit source for all of our wines, are paramount to their success, and I'm incredibly lucky to have one of the oldest vineyards in Margaret River to work with.
Show less
Tasting notes
Varietals
Colour
Other Notes
Pink, bright and vibrant.
Nose
Production
As always, this wine is fresh strawberries and cream up front, followed with an underlying layer of savoury spice.
Palate
Tasting Note
Fresh strawberries and raspberries with a dollop of cream. The savoury spices add to the flavour, bringing to mind a mixed berry summer pudding. Yum. This wine is off dry and has a bright acid balance. It's zingy and has a silky texture on the palate with a flavoursome finish. Definitely a wine to serve chilled, add in an ice block or two if needed, and drink whilst fresh and vibrant.
Vintage Conditions
Vineyard Notes
2020 was a vintage like no other. Eventually classed as an essential service, we were able to get through harvest without a lockdown occurring. The Spring growing season was warmer than average, resulting in earlier bud burst and grape development on all varieties. Harvest started in early February, one of the earliest starts we've had, with all whites harvested in February. Milder conditions and a rain event in late February / early March helped to moderate the development of all red varieties, giving them time to develop complex flavours and ripen tannins. The last of the reds were picked in early April. This year saw no disease pressure in the vineyard, all grapes were harvested with an optimum balance of sugar and flavours. The resulting wines showing wonderful varietal characters.
2020 Sandalford Margaret River Range Rose