2017 Sandalford Winemakers Merlot
This is another one of those easy drinking, moreish wines. It's all about the fruit, plums and Ribena cordial, with savoury spices on the end. Its soft and juicy and before you know it, the bottle will be all gone.
Winemaker comments
Winemaker Notes
Usual stuff here ... Ben (with some help) picked it, then Mark and Greg crushed it into the fermenter. Mark rehydrated the yeast and then it was fermented. It was on skins for about a week before being pressed to separate the wine and the skins. The wine was then left to mature before bottling.
Meet the maker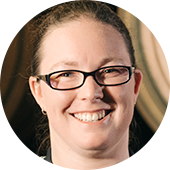 Growing up on a wheat and sheep farm is not your traditional start to a winemaking career. However, it was driving through the Swan Valley on the way to Perth that started my interest in grapes. They...
Continue Reading >
were always beautiful and green quite a contrast to the dry and dusty terrain from the farm. During my final year of studies at the University of Adelaide, I commenced working at Petaluma in the Adelaide Hills, and this seeded my love of Riesling. After 18 months, I decided to explore the world of wine and for the next several years was a flying winemaker, working alternate vintages in both the Northern and Southern Hemispheres. In the north, this took me to France (Languedoc, Cognac & a couple of days in Bordeaux) and many times to Oregon, USA. This is where my love of Pinot was born. Back in Australia, I also explored Margaret River, Geographe, Clare Valley, SA and Macedon Ranges, Vic. In January 2007, coming back to WA, I joined Sandalford as Winemaker and in December 2012, was offered the Senior Winemaker position. To talk about my winemaking philosophy, is to first understand the vineyards. My role is to let the grapes shine and ensure they reflect the vineyard site they're from. The fruit source for all of our wines, are paramount to their success, and I'm incredibly lucky to have one of the oldest vineyards in Margaret River to work with.
Show less
Tasting notes
Varietals
Colour
Other Notes
Deep ruby red.
Nose
Production
Plums and Ribena blackcurrant.
Palate
Tasting Note
It's all about the fruit. Plums and Ribena cordial, with savoury spices on the end. Soft and juicy.
Vintage Conditions
Vineyard Notes
Here I was last year saying 2016 was a challenging vintage ... 2017 certainly topped it. A lot of rain fell in January and February. The Swan River was as full as I've ever seen it, yep it flooded, definitely not the norm to see a hay bale floating down the river! The growing season was much cooler than normal. The grapes were picked 3-4 weeks later than normal. This longer ripening time means the vines had more time to build excellent flavour concentration within the grapes.
2017 Sandalford Winemakers Merlot