2021 Sandalford 1840 Rose
Pretty floral notes of rose petal, violets and hibiscus flower overlay aromas of red fruits, hints of spice and bath salts.
Winemaker comments
Winemaker Notes
Handpicked in the third week of February, the fruit was destemmed and chilled to a tank press. The must then remained in contact with the skins for a short period of time to impart colour and flavour before draining off to tank. Only the free run juice portion was utilised in making this wine. After completion of fermentation in stainless steel, the wine was then allowed to sit on lees for 10 weeks to build texture and complexity. The wine was then given a light fining and cleaned up for bottle ready to enjoy now.
Meet the maker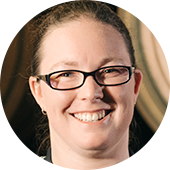 Growing up on a wheat and sheep farm is not your traditional start to a winemaking career. However, it was driving through the Swan Valley on the way to Perth that started my interest in grapes. They...
Continue Reading >
were always beautiful and green quite a contrast to the dry and dusty terrain from the farm. During my final year of studies at the University of Adelaide, I commenced working at Petaluma in the Adelaide Hills, and this seeded my love of Riesling. After 18 months, I decided to explore the world of wine and for the next several years was a flying winemaker, working alternate vintages in both the Northern and Southern Hemispheres. In the north, this took me to France (Languedoc, Cognac & a couple of days in Bordeaux) and many times to Oregon, USA. This is where my love of Pinot was born. Back in Australia, I also explored Margaret River, Geographe, Clare Valley, SA and Macedon Ranges, Vic. In January 2007, coming back to WA, I joined Sandalford as Winemaker and in December 2012, was offered the Senior Winemaker position. To talk about my winemaking philosophy, is to first understand the vineyards. My role is to let the grapes shine and ensure they reflect the vineyard site they're from. The fruit source for all of our wines, are paramount to their success, and I'm incredibly lucky to have one of the oldest vineyards in Margaret River to work with.
Show less
Tasting notes
Varietals
Colour
Other Notes
Pale salmon pink with tinges of copper
Nose
Production
Pretty floral notes of rose petal, violets and hibiscus flower overlay aromas of red fruits, hints of spice and bath salts.
Palate
Tasting Note
This wine is dry, textural and flavoursome on the palate, well balanced, and carried by soft acidity leading to a long and sustained finish. A wine best served chilled, or add an ice block or two if needed. Drink whilst fresh and vibrant.
Vintage Conditions
Vineyard Notes
The 2021 vintage could be best described as challenging. A reflection of the wetter than average summer impacting picking decisions. The Caversham vineyard however fared well and produced fresh, bright, flavoursome fruit to make wines from. Grapes were phonologically ripe at time of picking and harvested with an optimal balance of sugar and flavours. The resulting wines are fresh and display wonderful, bright varietal fruit characteristics.
2021 Sandalford 1840 Rose