2022 Sandalford Winemakers Late Harvest
The Winemakers Range is all about delivering quite simply the best Western Australian wine at the best price. These wines are typically a blend of both the Margaret River and Swan Valley wine growing regions. The riper, richer notes from the Swan Valley compliment the elegant and sophisticated flavours from the cooler climate of Margaret River. These wines are about imminent drinkability and crafted to suit a wide range of food. Or simply enjoy a chilled glass on its own. As always, enjoy in moderation
Winemaker comments
Winemaker Notes
Late harvest wine is wine made from grapes left on the vine longer than usual. The result is a higher level of sugar accumulation within the grapes. This wine was made from late harvested Verdelho and Chenin Blanc grapes picked in the cool of the night during the month of February 2022. Following crushing and pressing, the juice underwent a cool fermentation to protect their delicate tropical flavours. This wine is full of natural grape sweetness which gives texture and weight to the palate. Well suited to lightly spiced Asian foods. Or simply enjoy on its own well chilled.
Meet the maker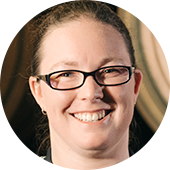 Growing up on a wheat and sheep farm is not your traditional start to a winemaking career. However, it was driving through the Swan Valley on the way to Perth that started my interest in grapes. They...
Continue Reading >
were always beautiful and green quite a contrast to the dry and dusty terrain from the farm. During my final year of studies at the University of Adelaide, I commenced working at Petaluma in the Adelaide Hills, and this seeded my love of Riesling. After 18 months, I decided to explore the world of wine and for the next several years was a flying winemaker, working alternate vintages in both the Northern and Southern Hemispheres. In the north, this took me to France (Languedoc, Cognac & a couple of days in Bordeaux) and many times to Oregon, USA. This is where my love of Pinot was born. Back in Australia, I also explored Margaret River, Geographe, Clare Valley, SA and Macedon Ranges, Vic. In January 2007, coming back to WA, I joined Sandalford as Winemaker and in December 2012, was offered the Senior Winemaker position. To talk about my winemaking philosophy, is to first understand the vineyards. My role is to let the grapes shine and ensure they reflect the vineyard site they're from. The fruit source for all of our wines, are paramount to their success, and I'm incredibly lucky to have one of the oldest vineyards in Margaret River to work with.
Show less
Tasting notes
Varietals
Colour
Nose
Palate
Tasting Note
The Winemakers Range is all about delivering quite simply the best Western Australian wine at the best price. These wines are typically a blend of both the Margaret River and Swan Valley wine growing regions. The riper, richer notes from the Swan Valley compliment the elegant and sophisticated flavours from the cooler climate of Margaret River. These wines are about imminent drinkability and crafted to suit a wide range of food. Or simply enjoy a chilled glass on its own. As always, enjoy in moderation.
Vintage Conditions
Vineyard Notes
2022 was dry and hot. The preceding winter and spring rainfall were above average and provided ample ground moisture for the vines to cope with the heat extremes of the summer. Fruit ripened to plan and was harvested with ripe, fresh flavours.
2022 Sandalford Winemakers Late Harvest