Sandalford Founders Reserve Liqueur Tawny
Our Founders Reserve Liqueur Port has had a name change, and will now be known as the Sandalford Founders Reserve Liqueur Tawny. This brings us in line with the Fortified Wine Code Of Practice, which provides standardised names and descriptors of Australian Fortified wines.
Winemaker comments
Winemaker Notes
Our Founders Reserve Tawny is a complex meld of dried figs and raisins with rancio barrel aged nuances. The palate is sweet and ripe of spicy fruit compote and matured oak. An attractive liqueur style tawny with great length and a clean finish.
Meet the maker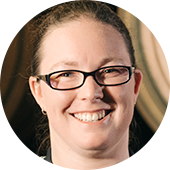 Growing up on a wheat and sheep farm is not your traditional start to a winemaking career. However, it was driving through the Swan Valley on the way to Perth that started my interest in grapes. They...
Continue Reading >
were always beautiful and green quite a contrast to the dry and dusty terrain from the farm. During my final year of studies at the University of Adelaide, I commenced working at Petaluma in the Adelaide Hills, and this seeded my love of Riesling. After 18 months, I decided to explore the world of wine and for the next several years was a flying winemaker, working alternate vintages in both the Northern and Southern Hemispheres. In the north, this took me to France (Languedoc, Cognac & a couple of days in Bordeaux) and many times to Oregon, USA. This is where my love of Pinot was born. Back in Australia, I also explored Margaret River, Geographe, Clare Valley, SA and Macedon Ranges, Vic. In January 2007, coming back to WA, I joined Sandalford as Winemaker and in December 2012, was offered the Senior Winemaker position. To talk about my winemaking philosophy, is to first understand the vineyards. My role is to let the grapes shine and ensure they reflect the vineyard site they're from. The fruit source for all of our wines, are paramount to their success, and I'm incredibly lucky to have one of the oldest vineyards in Margaret River to work with.
Show less
Tasting notes
Varietals
Colour
Other Notes
A classic caramel tawny.
Nose
Production
Full of dried fruits, toffee and molasses notes, with just a hint of vanilla on the edge.
Palate
Tasting Note
A traditional liqueur style Tawny with sweetness on the palate, without being too cloying or unctuous. This fortified wine is full of dark fruit cake - dried fruits, nuts and a hint of spice. There is a syrupy texture on the palate which is balanced with an underlying level of acid. This acid leads to a clean lingering finish. A perfect end of meal accompaniment designed for old chesterfields and log fires. If you don't have these then don't worry, the wine is sealed with a screwcap for safekeeping. Once opened this wine should last for some months afterward. Cellaring of the wine adds little benefit as we have done this for you in our cool and dark underground wine room. Enjoy.
Vintage Conditions
Sandalford Founders Reserve Liqueur Tawny